xkcd: Electoral Precedent – A Web Comic About Presidents And How I'm Tired Of Dumb Stuff
I really like the web comics over at xkcd, because they're usually very clever and/or very relatable.
This particular comic (look down), posted last week, happened to particularly strike my fancy (don't worry, we exchanged insurance info). Maybe it's because I'm a huge presidential history nerd (I guess I could've simply said "nerd" and that would have sufficed… oh well). I don't mind political analysis based on things like numbers and facts and the truth, but I'm really, really tired of analysis that is just dumb. I realize that this is a bold stance and that I am very brave to stand like this. Thank you.
PRO TIP: If you have trouble reading the comic because it's too small, you can click on it for the original, big, readable version! If you have trouble reading this comic because it bores you or you think stick figures are lazy cartooning, you should probably just keep that to yourself.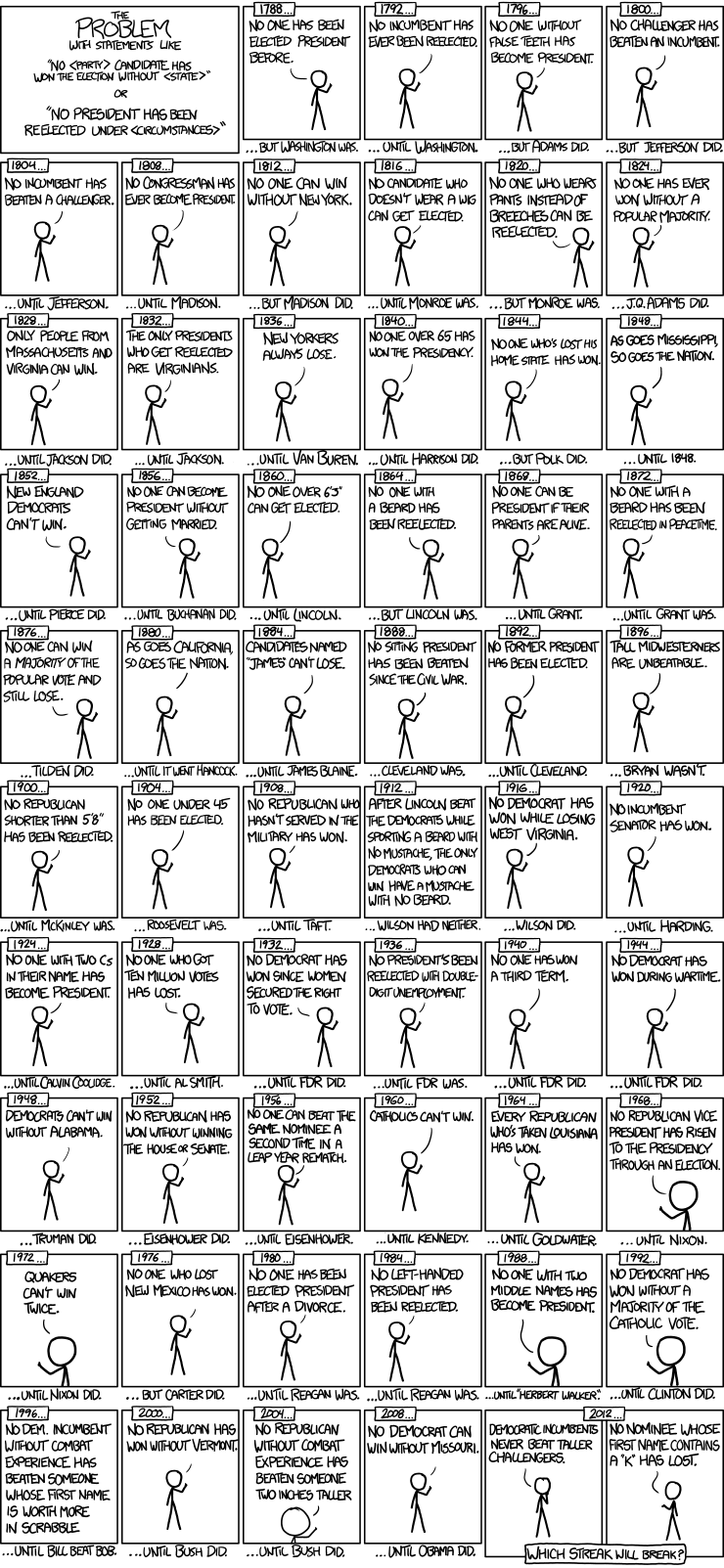 –Reid.
No Comments so far
Leave a comment
Leave a comment
Line and paragraph breaks automatic, e-mail address never displayed, HTML allowed:
<a href="" title=""> <abbr title=""> <acronym title=""> <b> <blockquote cite=""> <cite> <code> <del datetime=""> <em> <i> <q cite=""> <s> <strike> <strong>